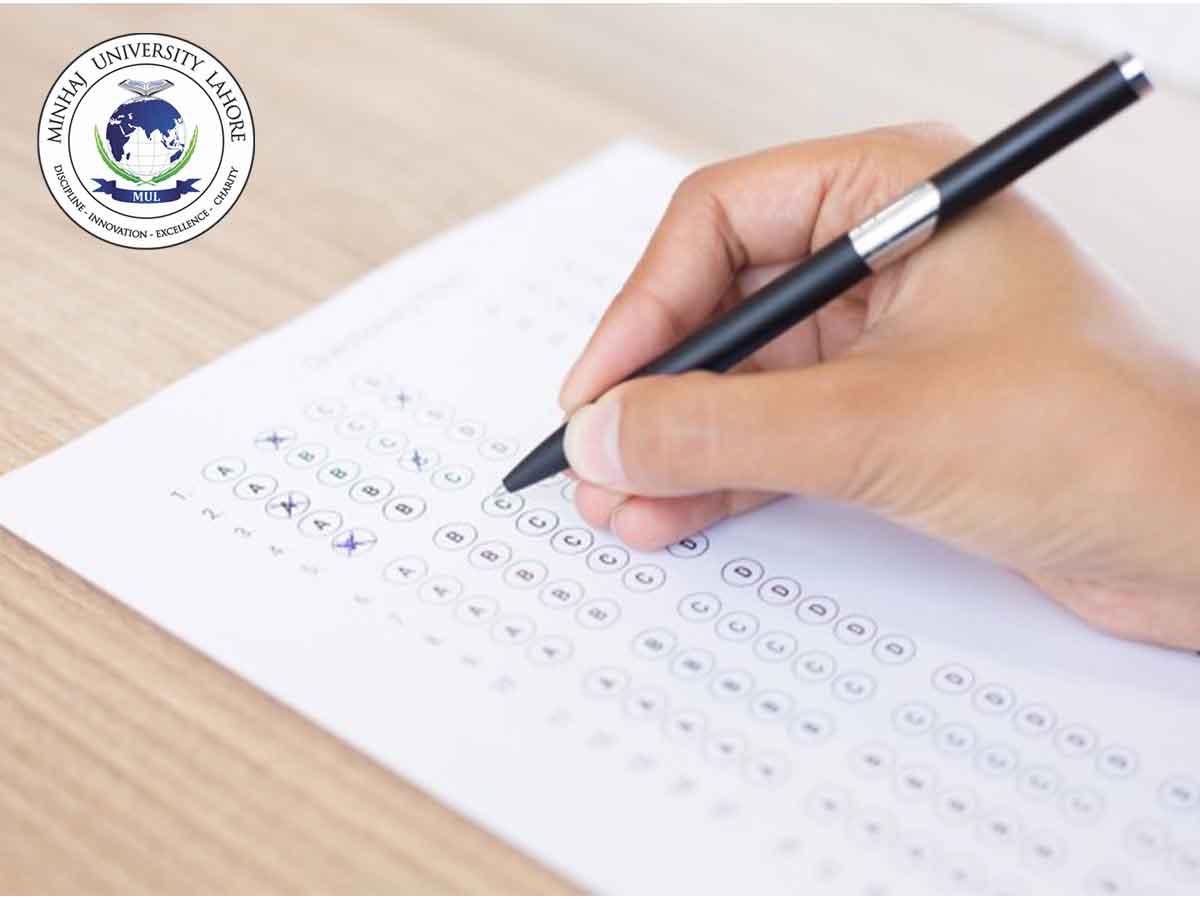 6th MUL Aptitude TEST for MS / M.Phil
General Instructions for Participants, Appearing
in
MUL General Aptitude Test for MS / M.Phil
The general instructions for MUL General Aptitude Test are as follows:
1. The candidates should reach at least 30 minutes before starting time of test. The test schedule is mentioned on Roll No. slips.
2. Candidates must bring their Roll No. Slips and Computerized National Identity Card (CNIC). No candidate will be allowed without Roll No. Slip and original CNIC.
3. Black or blue pen is allowed to attempt the correct option on the question paper.
4. Mobile phones, calculators or other electronic gadgets are not allowed in exam hall.
5. No candidate is allowed to start the papers before instructed by invigilator to start the test.
6. Make sure that you have marked your attendance on attendance sheet.
NOTE : As per SOP's of Punjab Government , NO ONE IS ALLOWED TO ENTER IN THE UNIVERSITY WITHOUT WEARING MASK.
Sample Paper for MUL Aptitude Test


SEATING PLAN
6th MUL APTITUTE TEST (M. PHIL)
Time: 01:00 P.M to 03:00 P.M