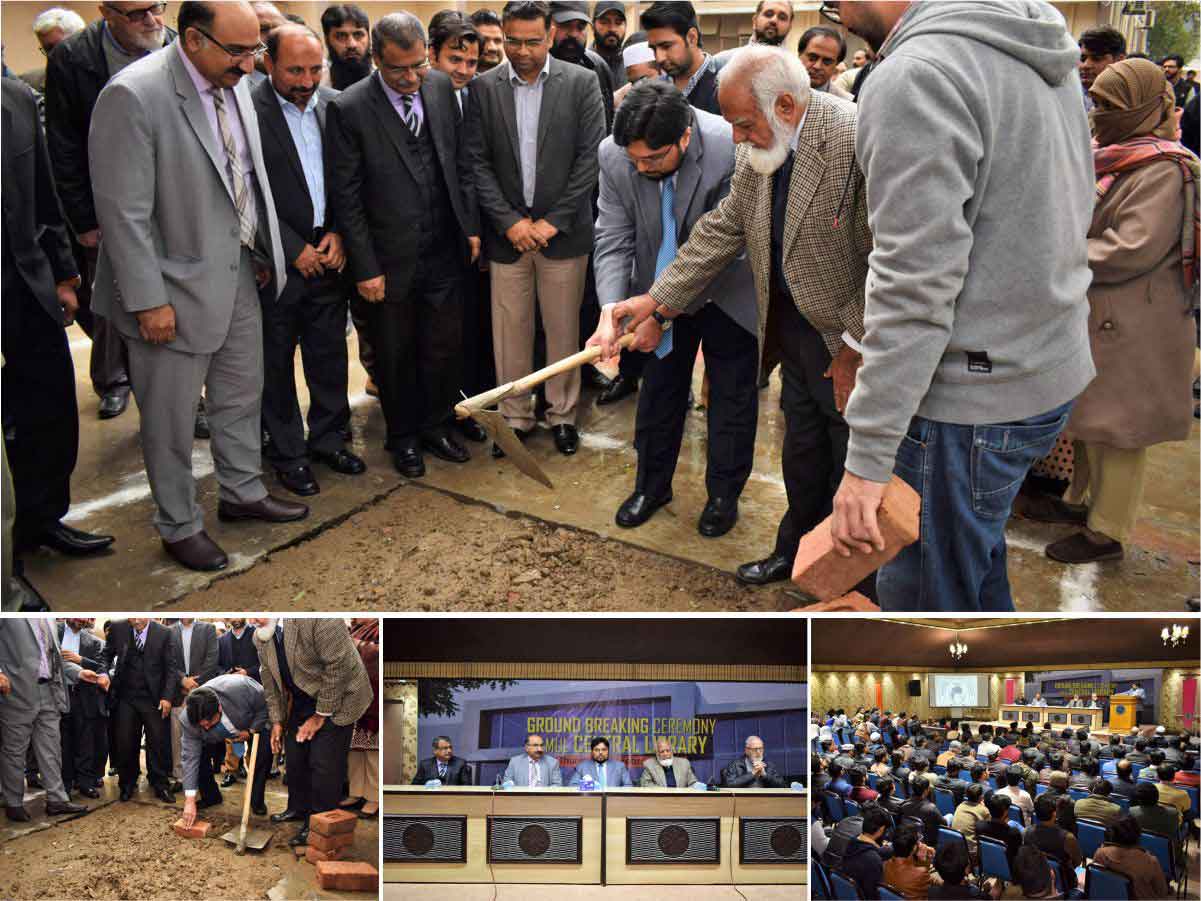 Ground Breaking Ceremony of MUL Central Library
Deputy Chairman of the Minhaj University Lahore (MUL) Dr Hussain Mohi-ud-Din Qadri has said when the Islamic world was at the pinnacle of its glory, its rulers used to build libraries instead of palaces and its scholars spent most of their time in book reading and knowledge creation. He said that though mushroom growth of information and communication technologies has had its own advantages, the importance of the book reading has remained intact. He said that MUL is trying to revive the academic culture and values of our forefathers.
Dr Hussain Mohi-ud-Din Qadri made these remarks while performing the groundbreaking of a new library of MUL in Township the other day. He said that a greater library project has been initiated to fulfill the emerging research needs and produce an educated and knowledgeable generation of the students, stating that the project will soon be completed. He said that MUL is building a library of the international standards to quench the thirst of the students to acquire state of the art knowledge in their respective disciplines.
Vice Chancellor Dr. Muhammad Aslam Ghauri, ProVice Chancellor Dr Shahid Soroya, Dr. Herman Roborgh, Mr. Zaheer Ahmed (Director Libraries) and the chief librarian of the Punjab University Dr Haroon Usmani were also present on the occasion.